Impressum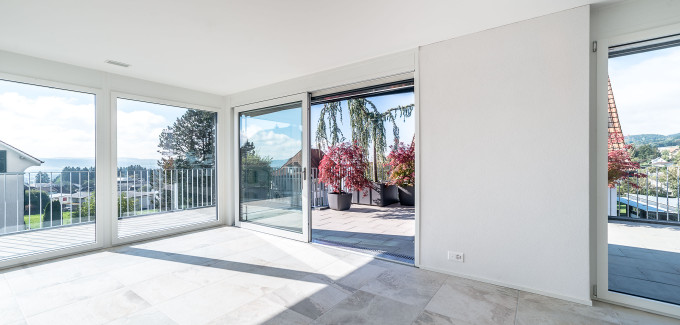 Contact
bonainvest Holding AG
Weissensteinstrasse 15
CH-4500 Solothurn
Tel. +41 32 625 95 95
Fax +41 32 625 95 90
Contents
bonainvest Holding AG
bonacasa AG

Website built by
Hinderling Volkart AG
Copyright images
X. Photo, bonainvest Holding AG und ABB
Virtual tour and videos
Visual Pro GmbH
Trade register entry
Registered company name: bonainvest Holding AG
Number: CHE‑101.905.105
Commercial registry office: Solothurn
VAT number: CHE-116.294.380
Disclaimer
bonainvest Holding AG is not liable for the content, accuracy, topicality, reliability and complete nature of the information published on this website.
Claims for liability against bonainvest Holding AG on grounds of tangible or intangible losses caused by access to or use or non-use of the published information, by improper use of the link or because of technical faults, will not be accepted.
All offers are non-binding. bonainvest Holding AG specifically reserves the right to change, supplement or delete parts of the website or the entire offer without making a separate announcement or to suspend publication, either temporarily or permanently.
Reference to statements which may have a bearing on the future
The bonainvest Holding AG website also contains statements with a bearing on the future. These may be identifiable by expressions such as "should", "planned", "assume", "expect", "count on", "intend", "endeavour", "future" or similar and by the discussion of strategies, objectives, plans or intentions etc. They are subject to known or unknown risks and uncertainties which may cause the actual results and events to differ substantially from the expectations contained or implied in the statements about the future.
Reference to usage
On this website the male gender is used as a generic masculine for statements and information that concern both female and male persons. The reference in all such cases is to persons of both genders.
Liability for links
This website contains references and links to third party websites. We are not responsible for the contents of such websites. All liability for such websites is declined. Such websites are accessed and used at the user's own risk.
Copyright
Copyright and all other rights in contents, images, photos, videos or other data files on the website belong exclusively to bonainvest Holding AG or to the specially named right holders. Written consent of the copyright owners to the reproduction of any material must be obtained in advance.
Data protection
Based on Article 13 of the Swiss Federal Constitution and the statutory data protection provisions of the Confederation (Data Protection Act, DSG), every person is entitled to protection of his privacy and against misuse of his personal data. We respect those provisions. Personal data are treated in strict confidence and neither sold nor disclosed to third parties.
In close cooperation with our hosting providers, we endeavour to protect the databases as effectively as possible against third party access, losses, misuse or falsification.
The following data are stored in logfiles when our website is accessed: IP address, date, time, browser enquiry and general information provided about the operating system or browser. These data on use form the basis for anonymous statistical evaluations which detect trends on the basis of which we may suitably improve our offers.
Data protection declaration for the use of Google Analytics and cookies
This website uses Google Analytics, a web analysis service of Google Inc. ("Google"). Google Analytics uses "cookies", text data files which are stored on your computer and permit analysis of your website use. The information generated by the cookie about your use of this website is generally transferred to a Google server in the USA where it is stored. If IP anonymization is activated on this website your IP address will be previously abbreviated by Google within the Member States of the European Union and in other States that are parties to the Convention on the European Economic Area. Only in exceptional cases will the full IP address be transferred to a Google server in the USA and abbreviated there.
Google will use this information to evaluate your use of the website in order to compile reports on website activities for the website operators and to provide further services associated with website use and Internet use. Google may possibly also disclose this information to third parties in so far as that is required by law or to the extent that third parties process such data on behalf of Google. The IP address transferred from your browser in the Google Analytics context will not be combined with other Google data.
You may prevent the installation of cookies by choosing a suitable setting of your browser software. However, bonainvest Holding AG calls your attention to the fact that you may not then be able to make full use of all the functions of this website. By using this website, you signify your agreement to the processing of data about you by Google in the manner described above and for the purpose designated above.