bonacasa standards
bonacasa construction standard
Over and above freedom from obstacles, the bonacasa construction standard makes recommendations on more than 200 points of detail for the construction of contemporary and modern homes ideally suited to the needs of their occupants. The construction standard drawn up by bonacasa architects and planners is a valuable working instrument. All bonainvest Holding homes have been designed and built to comply with this bonacasa construction standard.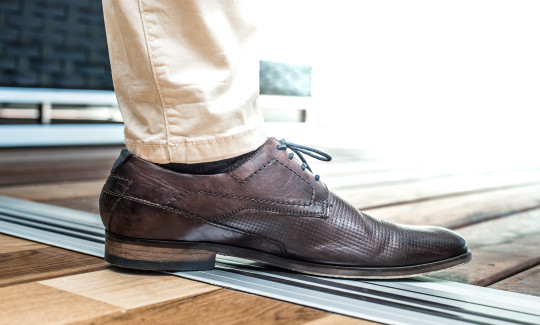 With a construction technique free from all obstacles, the bonacasa concept paves the way for high living quality. From basement garage to shower or balcony, occupants of a bonacasa home live on the level with no obstacles and risky barriers. bonacasa construction standard criteria are far more stringent than the statutory requirements or recommendations made by professional bodies. Homes that are entirely free from obstacles bring practical benefits for everyone. With wheelchair accessibility as a standard feature, overall access and use are improved and the home layout also benefits from generous floor plans. An obstacle-free home enhances the quality of life, especially for persons with increasing physical and age-related limitations, but also for parents with small children.
The bonacasa construction standard optimises the following works based on the BKP (construction costs plan) list:
Synthetic stonework/stairs/stairwell
Emergency shelter closures/cellars
Balconies
Windows/outside doors and gates
Metal work
Facades/external service treatment
External closures/sun protection
Electrical equipment/domotics
High voltage wiring
Lighting and lamps
Low voltage appliances/safety/bonacasa
Low voltage wiring
Heating and distribution systems
Sanitary facilities
General sanitary appliances
Kitchen equipment
Lifts
Parking facilities
Metal construction work and letterboxes
Locking system
Extension 2
Floor coverings
Wall coverings
Environs
Gardening and surfacing
Outdoor electrical equipment
bonacasa security standard
All bonainvest properties feature a bonacasa electronic key safe. A sophisticated intervention concept gives the emergency services immediate access to the home of a person who needs help. In an emergency situation, that saves precious time and permits dependable and discreet intervention without the fire brigade and police having to break down a door if the victim can no longer open it himself. The carefully planned intervention process based on the key safe and expert coordination by the bonacasa emergency call centre combined with smart home technologies make the bonacasa emergency call service a pioneering innovation across Switzerland.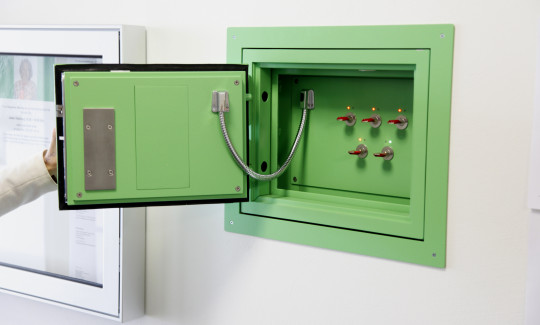 The 24/7 emergency call centre gives young and old occupants reassuring round the clock security. To suit the needs of each generation, the service is actuated either by a key on a bracelet via the landline and smartphone network or by the domotic installation in the home. Either way, voice communication is established with the emergency call centre. Often, the telephone conversation will already enable appropriate solutions to be found. If medical intervention is required, the bonacasa emergency call centre alerts the local public emergency services, which can quickly organise time-critical emergency assistance by taking the key from the key safe.
Acceptance of emergency calls and initial action
Alerting the local public emergency services
Alerting or informing family members or acquaintances (if desired)
Telephone support until the emergency services arrive
Encrypted personal data storage
Advice on emergency call devices (excluding the devices themselves)
Installation and commissioning of emergency call devices (based on an individual offer)
bonacasa service standard
Occupants of a bonacasa home can request the services they wish to use. The bonacasa service telephone, bonacasa app or bonacasa concierge on the premises enable orders to be placed quickly for home cleaning, dry cleaning, holiday absence service and many other services. The concierge who is in attendance for a number of hours in the bonacasa property looks after the cat and waters plants when the occupant is away on holiday. He or she is also happy to assist elderly persons with various activities, for example by helping them with their shopping or physically strenuous household tasks.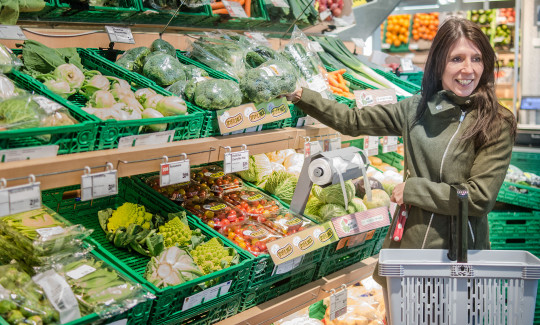 bonacasa networking standard
Homes built by bonainvest since 2016 are also pioneering innovators in digital networking: intelligent letterbox systems are able to accept parcel deliveries securely even when the addressee is not at home. Through cooperation with strong technology partners, bonainvest builds smart homes with the very latest domotic installations. Thanks to digital networking, these homes benefit from still greater security and convenience. The bonacasa app establishes electronic contact with bonacasa and the required services; it turns any smartphone into an emergency call device and control station for lights, roller blinds, switched power sockets and heating. In a word: bonacasa is a leader in the Smart Home sector.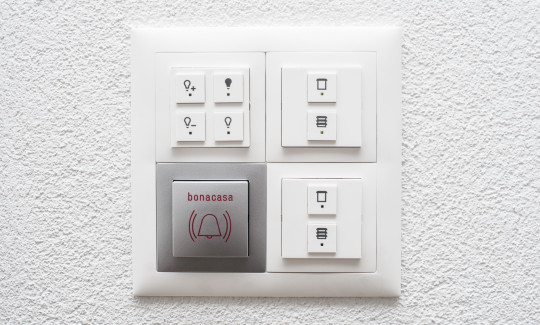 The bonacasa concept facilitates a high degree of digital and social networking. Socializing is encouraged in the properties but not obligatory. Excursions and events organised by bonacasa provide an opportunity and space for networking with neighbours.
Intelligent parcel acceptance facilities enable consignments to reach their destination even when the addressee is away. That relieves stress in this age of online shopping. When the bell rings at the main entrance door, the occupant sees who is downstairs on a fixed screen or smartphone.
The networked light sources in the home can be dimmed; different lighting moods can be readily stored and retrieved via the app or at the press of a button.
The feel good temperature can be set precisely and automatically lowered by the eco function.
Permanently installed smoke detectors give occupants an early warning and so help to prevent fire damage.
The hail protector raises closed venetian blinds in storm conditions to prevent damage.
Smart tablets provide round the clock information on local transport schedules, the weather, opening hours of local shops and much more besides.
When the occupant is away on holiday, a special program simulates an occupied home. Lights are turned on and off and blinds raised and lowered.
On leaving home, a click on the "goodbye" function switch turns all the lights off and closes the blinds, while also deactivating all individually defined electricity consumers.
When the "welcome" function is activated, a click on the switch in the entrance area restores the home to the operational state with the occupant's preferred lighting and blinds configuration.