Privacy policy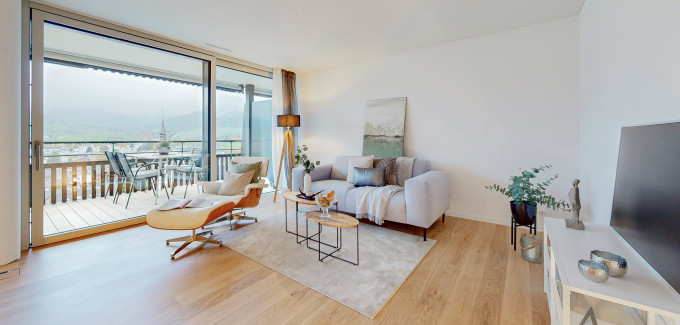 Data protection declaration
We attach great importance to the protection of your data. In compliance with Swiss and EU data protection law, this data protection declaration informs users of this website of the nature, scope and purpose of the collection and use of personal data by bonainvest Holding AG, Weissensteinstrasse 15, 4503 Solothurn.
We have taken technical and organisational measures to ensure compliance with the data protection regulations both by us and by our third-party service providers. Personal data must be processed in a lawful manner, in good faith and in a way which the person concerned is able to understand.
The term "personal data" means all information which refers to an identified or identifiable natural person; a natural person is regarded as identifiable if that person can be identified, either directly or indirectly, in particular by association with an identifying feature such as a name, an identification number, location data, an online identifier or one or more special features, which are an expression of the physical, physiological, genetic, mental, economic, cultural or social identity of that natural person.
The term "processing" means every operation performed with or without the help of automated procedures or any such series of operations in connection with personal data, e.g. gathering, acquisition, organisation, classification, storage, adaptation or amendment, readout, retrieval, use, disclosure by transmission, dissemination or making available in any other way, reconciliation or linking, limitation, deletion or destruction.
Gathering of personal data when visiting our website
When you visit and use our website without registering or otherwise transmitting information to us, the following personal data which your browser transfers to our server (server log files) will be gathered:
website visited
time of access
quantity of data sent
source/reference from which you reached the site
browser used
operating system used
IP address used
None of this information allows any conclusions to be drawn as to your person. This information is technically necessary to correctly present website contents requested by you and is always provided when you use the Internet. Anonymous information of this kind is statistically evaluated by us in order to optimise our Internet presence and the underlying technology.
Newsletter
On our website, you have an opportunity to subscribe to our newsletter. The newsletter contains in particular offers, documents and news about us. You must register to receive the newsletter. The following data must be provided for the purpose of Registration:
salutation
first name and surname
email address
The above data are needed to enable the newsletter to be dispatched correctly.
By registering you consent to the processing by us of the relevant data for regular dispatch of the newsletter to the address stated by you, for statistical evaluation of usage behaviour and for optimisation of the newsletter. Your data are gathered and stored in our CRM system. This consent is our legal basis within the meaning of Art. 6 para. 1 letter a GDPR for processing your email address. We are authorised to entrust third parties with the technical processing of advertising measures and are entitled to disclose your data for that purpose.
After you have registered, we send an email to your email address asking you to confirm your wish to receive the newsletter. If you do not confirm your registration within 24 hours, your information will be blocked and automatically deleted after one month. In addition, we store your stated IP addresses and times of registration and confirmation. The purpose of this procedure is to provide evidence of your registration and, if necessary, to investigate potential misuse of your personal data.
You can always unsubscribe from the newsletter. You may cancel your subscription by clicking on the link provided in every newsletter email or by sending an email or written notification to the addresses stated under "contact partners".
Your usage behaviour is evaluated when we send out the newsletter. For this evaluation, the emails that are sent contain what are known as "web beacons" or "tracking pixels"; these constitute a pixel image data file which is stored on our website.
Cookies
This website uses cookies. These are small text data files which are stored on your terminal device and used by your browser in order to record the frequency of use, number of users and types of behaviour on our website and also to improve the user-friendliness and security of this website, so enabling us to make our services more effective and more secure.
By choosing appropriate setting options in your browser, you can dispense with the advantages of personal cookies and deactivate them. In that case, some services of this website cannot be used at all or only with certain restrictions.
We are entitled to subsequently check the server log files if there are specific pointers to unlawful use.
Analysis Tools
Our website uses Google Analytics of Google Inc., 1600 Amphitheatre Parkway Mountain View, CA 94043, USA, to analyse website use. Measurements can be made either anonymously or with reference to specific persons. Cookies (see heading "Cookies") are used for this purpose and stored on your terminal device. The information collected by the cookies is sent to a Google server in the USA where it is stored.
IP anonymisation is used on this website. Your IP address is abbreviated within the Member States of the EU and of the European Economic Area. As a result, your IP address cannot be personally identified. Only in exceptional cases is the full IP address transferred to a Google server in the USA where it is abbreviated. Under the agreement concerning order data, which the website operators have concluded with Google inc. the latter uses the collected information to evaluate website use and website activity and provide services linked to Internet use.
We use this analysis tool to determine how many persons visit our website.
You can deactivate use of these cookies through appropriate settings of your browser by downloading and installing the browser plugin which is available at the following link: http://tools.google.com/dlpage/gaoptout.
Use and disclosure of personal data
We use suitable technical and organisational security measures to protect your personal data that have been gathered against unauthorised access, misuse, loss or destruction.
We only gather, use and disclose your personal data if there is a legal basis for doing so or if you consent to data gathering.
We may use and disclose information provided by you and data about your person gathered on the occasion of our measurements of use as set out above, either to member companies of our group or to affiliated companies for the purpose of evaluation, improvement and user-friendly design of our services, or the services of allied companies, for customer care, personalisation and marketing purposes. Your personal data are not transmitted to third parties for any purposes other than those indicated here.
Duration of storage of personal data
Your personal data which have been gathered will only be stored for the time allowed by law or necessary for the purpose of processing.
Information, correction, blocking and deletion of your data
On request, you will be told which personal data about you are being stored. You are entitled to correct inaccurate data and to block or delete your personal data unless we are required by law to store such data.
Contact partners
If you have any questions and requests about data protection on our website, if you would like information about your own data, or if you wish to cause your data to be deleted, please refer the matter to our contact partner for data protection law by sending an email to datenschutz@bonainvest.ch or by writing to the postal address bonainvest AG, Marketing and Communication, Weissensteinstrasse 15, 4503 Solothurn.
Amendment of the data protection declaration
We reserve the right to amend this data protection declaration at any time. We therefore advise you to review this declaration at regular intervals.
bonainvest Holding AG, November 2021