Untere Matte West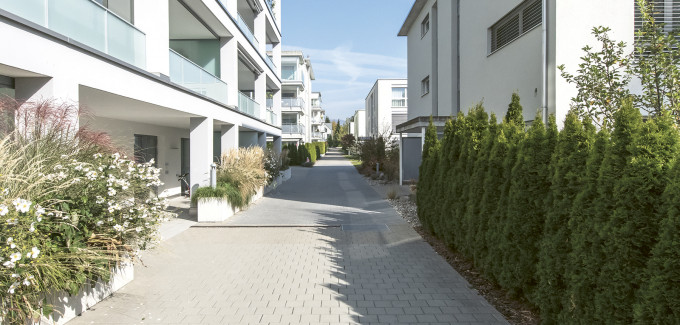 Untere Matte West
Feldbrunnen
Untere Matte West
The Untere Matte West estate is located in the low tax locality of Feldbrunnen in the Canton of Solothurn. The city of Solothurn itself can be reached in just a few minutes.
Over a period of 20 years, bonainvest developed a whole district in Feldbrunnen. The final phase was completed by bonainvest using the bonacasa concept for apartment blocks.
The project was designed in cooperation with the H + P Architekten AG architects' practice of Biberist. The buildings are Minergie certified and comply with bonacasa construction standards.
Highlights
Useful floor space

1371

in m²

Investment volume

8.25

in CHF Mio.

Number of units

10
Key data
Adresse
Sandmattstrasse 26
4532 Feldbrunnen / Solothurn
Purpose
Apartment property
Completion
2015

Useful floor space
1371m²
Number of units
10 Stockwerkeigentum

Investment volume
CHF 8.25 Mio.
Residential rental index
| Rooms | Total | of which for sale | of which for the portfolio |
| --- | --- | --- | --- |
| 3.5 | 3 | 3 | 0 |
| 4.5 | 6 | 6 | 0 |
| 5.5 | 1 | 1 | 0 |