Am Baumgarten 10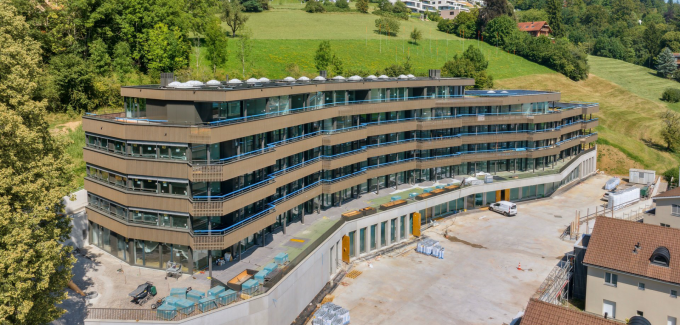 Am Baumgarten 10
Unterägeri
Am Baumgarten
At the top location in the "Am Baumgarten" settlement, the Health House is being built with 44 assisted living retirement residences with a magnificent view of the village of Unterägeri and Lake Aegeri. The apartments are spacious, with a comprehensive range of care services and smart digital solutions. Thanks to the included bonaLiving services and a contemporary price-performance ratio, the health house offers a high quality of living and service and makes it possible to live in one's own apartment into old age. On the entrance floor, a communal area is planned with a coffee lounge for public use, "Living Kitchen", a experience kitchen, a play area for children as well as a library and several common rooms. A small wellness area is also included in the planning. The building will be constructed according to the Minergie and bonacasa construction standards. Heating will be provided by district heating.
Architects: Röck Baggenstos Architekten AG
Occupation is expected to be possible in spring 2024.
Highlights
Investment volume

77.50

in CHF Mio.

Number of units

44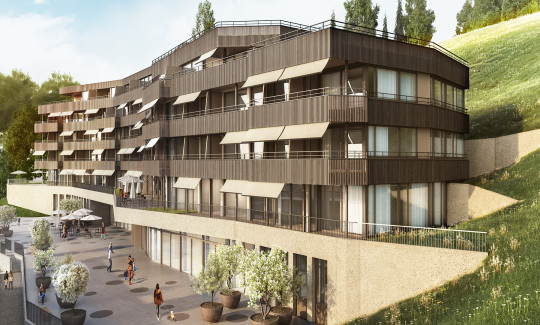 Key data
Adresse
Am Baumgarten 10
6314 Unterägeri / Zug
Purpose
Portfolio
Completion
2024

Number of buildings
1
Number of units
44 Portfolio
3 Gastronomy and service units

Investment volume
CHF 77.50 Mio.
Project website